A refreshing workshop in 4 easy steps, fun, and effective. This is for women who desperately want to improve their lives.
VISION DESIGN YOUR DREAM LIFE FAST- VIP ONLINE Event in English (French available upon request).
Vision Board + two powerful tools to express all your desires of life!
This online workshop allows you in 4 simple-easy-effective steps to decide, determine with clarity, what you want to transform, what you want to create and attract it.
There is a process that apparently you do not use.
COME TO MY ONLINE WORKSHOP AND REALLY LIVE THE SUPER LIFE YOU LOVE, EASILY AND FAST!
It's possible! I did it, I continue to do it! If I do it, you can do it too!
This is my story: The Mind-Blowing Success Story of an Amazing Single Mom Raising Five Boys That Stays Bold, Kind and Beautiful.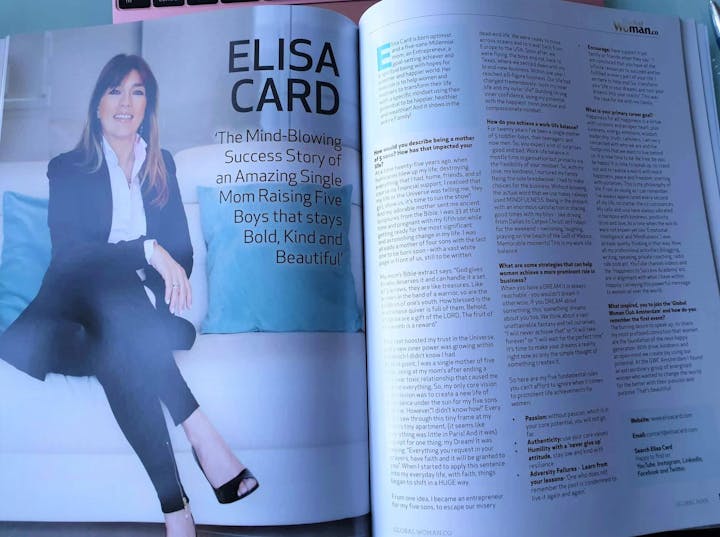 During this 4-hour-easy-step-workshop, I'll reveal to you how I transformed my Life from Misery to Magnificence.
Interactive Vision Board Workshop + 2 powerful tools to express and create all your life desires, fast.
Become in perfect agreement and symbiosis with the Universe.
Come discover the answers to the magic question:
"What would you do if you knew you can not fail?"
You will discover how to manifest EVERY DOMAIN of your dream life, quickly:
– Boost your health, your vitality
– The keys to creating more Abundance
– Attract the ideal romantic partner
– Create the love relationship of your dreams!
– Create wealth and freedom that allows you to share your talents for the benefit of all.
How to create a Vision Board that works.
COME AND DISCOVER:
How to use your vision board for maximum efficiency quickly.
Discover the 6 other elements essential to your vision-board to succeed ALL your projects of life and to live them really in a few days!
Extend your profits! All you want is here, and now.
You'll be living your dream life as you wish, quicker than you can imagine!!
We'll see each other there!
With my love and my gratitude!
Elisa
VIP Online workshop on ZOOM, the link will be shared to you after checkout.